As we get older, it becomes more important than ever to keep an eye on your health.
And next to eating right and staying active, monitoring any health conditions (existing or potential) is key to adding years to your life and life to your years.
Unfortunately, certain conditions have a tendency to sneak up on you when you least expect it. However, discussing certain topics with your primary care physician can help you diagnose, treat, or even prevent these illnesses and give you a better quality of life.
Let's take a closer look at why annual check-ups are so important and what topics you should talk about with your doctor at your next visit.
What Is A Primary Care Physician?
Unlike other doctors that specialize in a particular field, primary care physicians focus on your overall health. They are able to diagnose, treat, and monitor common illnesses and are generally the first person to talk to if you have any medical concerns.
In some cases, your primary care physician will refer you to a specialist for additional testing or care.
At first, it might not make sense to see a doctor who doesn't have a specialty in the field that concerns you. However, this broad outlook is what enables doctors to make accurate diagnoses.
If you assume you're having a digestive problem, you might book multiple appointments with gastroenterologists to find relief. However, a primary care physician may be able to look at the entirety of your symptoms and notify you that you're actually dealing with a pancreatic issue.
(Confused by the insurance jargon at every check-up? Brush up on some common health insurance terms.)
When Should You See Your Primary Care Physician?
Most people know to schedule a visit to their primary care physician when there is a medical issue that needs to be addressed. But a regular wellness check is just as important (if not more so).
Once you turn 50, you should start seeing your doctor at least once a year—even if you feel great.
By looking at your bloodwork and vitals when you're not sick, your doctor is able to establish a baseline of what your version of "healthy" looks like. And by returning every year, they are able to see slight changes much more easily.
This can allow your doctor to catch certain conditions in their early stages, when they are easier to treat.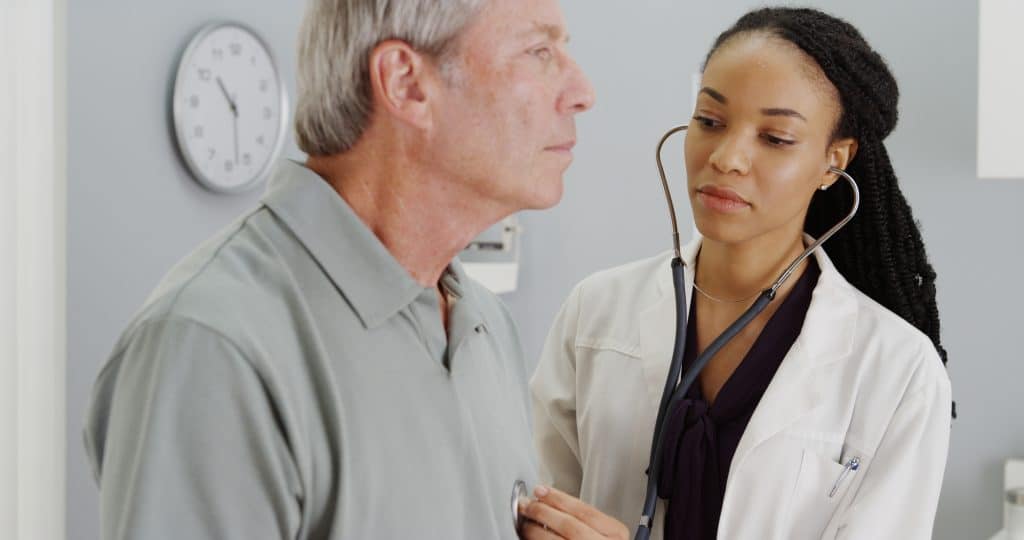 What Is An Annual Check Up?
A basic health screening will likely include:
Medical history,
Vitals (weight, temperature, blood pressure, etc.),
Head-to-toe examination (heart, lungs, eyes, skin, etc.)
Lifestyle screening,
Vaccines (i.e. flu shot)
Bloodwork and/or urinalysis.
However, this list may be more thorough if you have specific health concerns or a history of certain illnesses. By the time they reach age 65, an estimated 80% of Americans have at least one chronic illness.
For example, if you have diabetes or kidney disease, your doctor may order additional testing.
Other tests recommended by your doctor may include:
Mammogram
Cervical cancer screening
Bone density test
Fasting blood sugar screening
Eye exam
Hearing exam
Colon cancer screening
Hepatitis C screening
Important Topics To Discuss With Your Primary Care Physician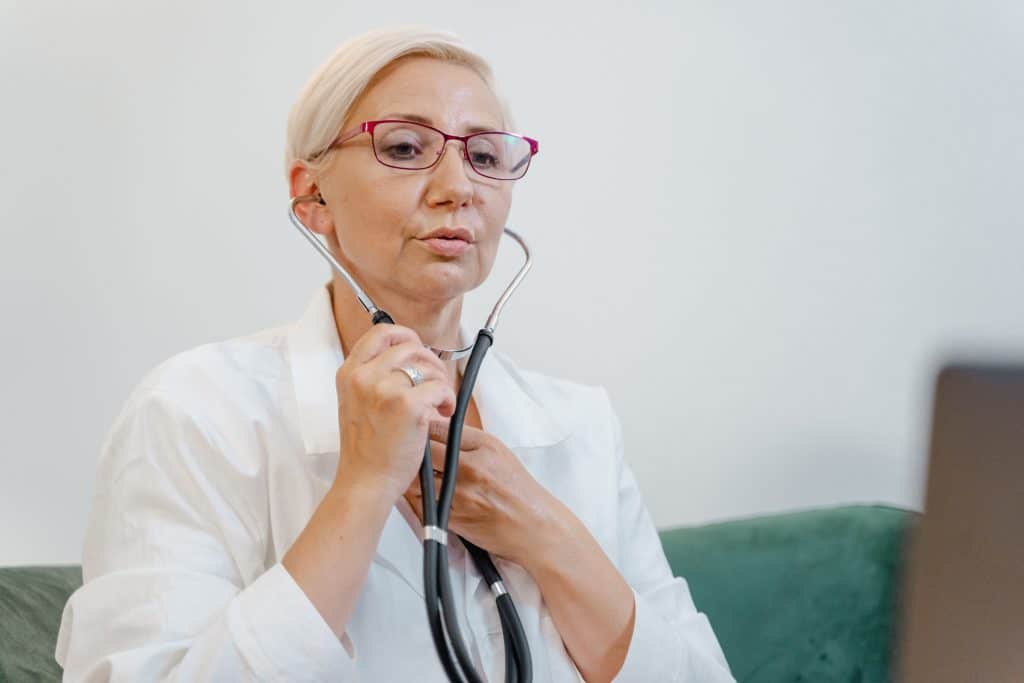 Your annual physical is a great time to bring up some important topics with your primary care physician that might not be a routine part of the exam.
Medications
Bring a list of any medications you take regularly—including supplements and over-the-counter medications—or any that you may be interested in taking. In addition to the names of your medications, be sure to include the dosage as well.
Ask your doctor:
Am I taking these correctly?
What are the most common side effects?
Is there a lower-cost option (such as a generic)?
Sometimes, your doctor can get a better understanding of your medications when looking at the "big picture."
Care Team
If you see any other providers (such as specialists, chiropractors, or mental health professionals), bring a list to your doctor. This helps them to better coordinate your care.
If you are looking for a certain type of health provider, your primary care physician may also be able to give you some recommendations.
Tests and Treatments
If your doctor orders additional tests at your physical exam, ask how and when you should follow up.
For example, should you call the office for your results or wait for them to call you? Should you schedule a follow-up appointment?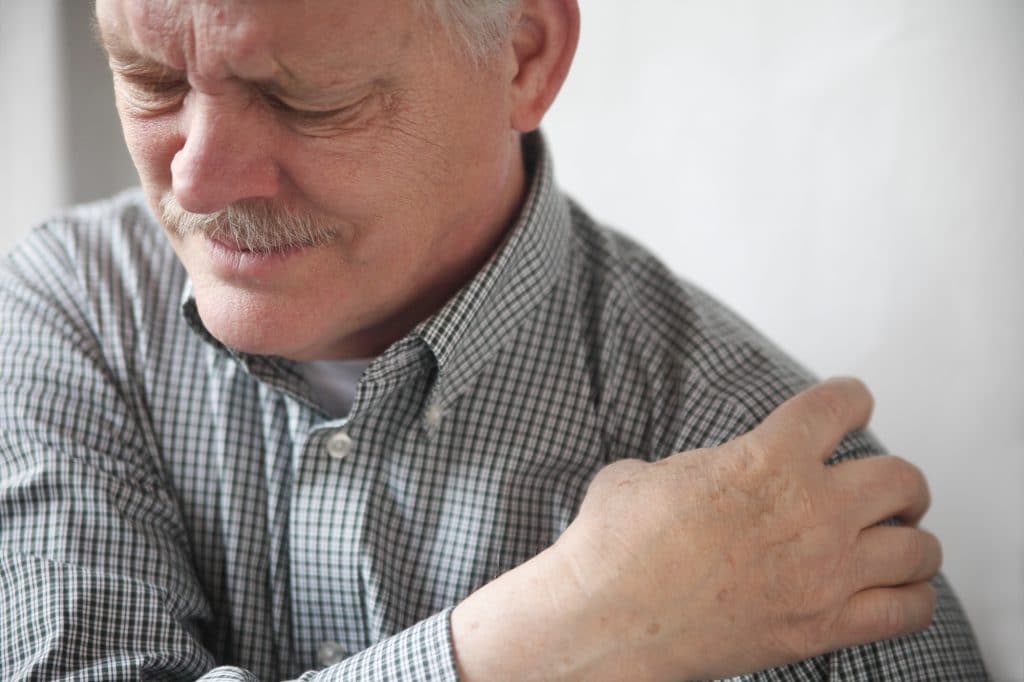 Physical Health
As we age, physical health concerns become more frequent.
If this sounds familiar, make a list (on paper or on your phone) of the things that are bothering you. This might be anything from sudden onset joint pain to questions about exercise.
Mental Health
Experts are starting to recognize the effect that psychological conditions have on our physical health. In fact, many primary care physicians have enough training and resources at their disposal to help you get treatment for many common mental health issues.
Chronic stress, depression, and anxiety can be just as harmful as any physical illness, so if you're experiencing any mental issues, bring them up with your primary care physician.
Take Preventative Care Seriously
As the old saying goes, "An ounce of prevention is worth a pound of cure." Yet despite their many benefits, use of preventative services is still low.
Pursuing preventative care will not only keep you happy and healthy, it'll save you money in the long run. Even through Medicare, preventative care is much more affordable than surgery, drugs, and other treatments.
If you haven't already, schedule your annual health screen with a primary care physician to make sure you're at your optimal level of health. And if you're unsure about your health insurance options regarding Medicare or private coverage, the experts at Florida Independent Insurance Consultants can help.
Whatever your goals, we can help you sort through your options so you can save time and money and—most importantly—get the coverage you need. We can also connect you with a life insurance policy for added peace of mind.